Tour Goa Rangko + Waterfalls
You may have often heard of Labuan Bajo as one of the most popular tourist destinations in Indonesia. In fact, you may find it difficult to decide which of the best tourist spots you should visit. Now there's no need to be confused anymore! The 1D Tour Package Explore Cunca Wulang has prepared everything for you!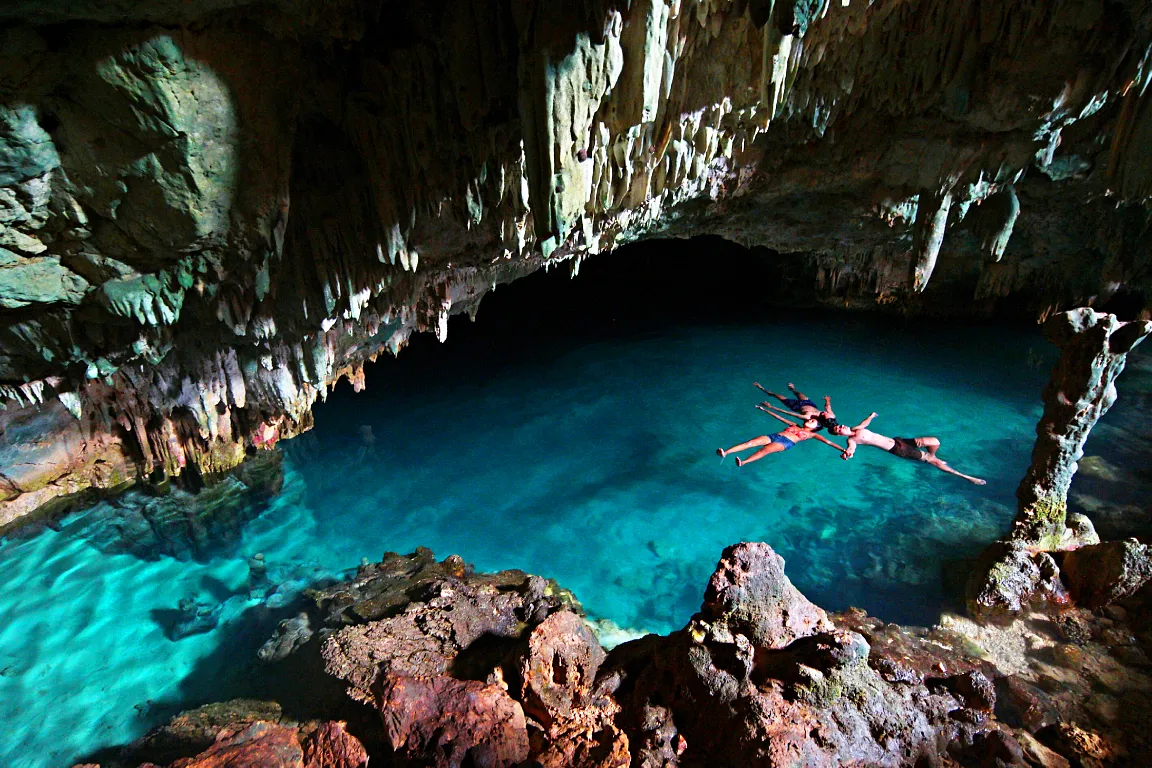 You will be invited to visit Cunca Wulang, Rangko Cave, Mirror Cave, and Sylvia Hill. In these places, you can swim, enjoy beautiful scenery, take pictures, and of course, see the sunset from the best spot.
Itinerary
06.50 AM - 07.00 AM Good morning! Are you ready to explore the beauty of Labuan Bajo today? You will picked up at 07.00 AM
07.00 AM - 08.30 AM Get in the car and off we go to Cunca Wulang!
08.30 AM - 10.30 AM We have arrived at Cunca Wulang! Beautiful rocks with water so blue. Candy to the eyes and a perfect way to start the day! Take a dip, better yet, TAKE A JUMP! Got your picture perfect? Then let's head to Cermin Cave
10.30 AM - 12.00 PM On our way to Cermin Cave! Let's fill our energy with the delicious lunch box.
12.00 AM - 01.00 PM Cermin Cave is where the sunshine comes in through a hole in the tunnel and then bounces on the stone walls that again reflect small lights to other areas inside the cave like a mirror. Such dreamy view
01.00 PM - 02.00 PM Cermin cave has been amazing! Ready for our next destination? Because Rangko Cave awaits
02.00 PM - 03.30 PM Wondering why our next spot, Rangko Cave, is totally worth visiting? The natural private pool experience here is surreal and the place is stunning! No worries, we only need to do a short trekking to get here.
03.30 PM - 04.00 PM What is Labuan Bajo without some sunset hunting? The best spot? Sylvia Hill for sure!
04.00 PM - 05.00 PM What else could be the perfect ending to this day other than the golden sunset of Sylvia Hill? Get your cameras ready! This is the moment worth capturing.
06.00 PM Sending travelers back to the hotel. It's been an amazing trip! See you again on the next one!
Include
Meals According to the Program (Lunch Box & Snack Box / Fruits)
Professional Tour Guide
Driver and Fuel Costs
Entrance Tickets for Destinations in this Program
Parking Fees
Mineral Water
No Include
Driver and Guide Tips
Towel
Price
1,550,000 rupias per person